Gigs are a funny thing. Sometimes you turn up expecting an almost religious experience, only to be left feeling more like a wet Wednesday in Slough. (Genesis at Twickenham Stadium, I am looking at you.)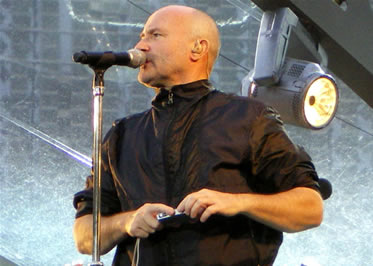 "Can I go home to my train set and Alamo book yet?"
And sometimes you're not really in the mood, you've had a shit day at work, it's cold, Gypsy Weddings is on, and you don't really know much about the bands, but you drag yourself along because you feel you should, and you end up witnessing something positively life-affirming. Tonight's gig is definitely one of these.
It begins, like all good nights out, with a lengthy trek on foot in the drizzle. This is caused by my insistence that the O2 Academy Islington is equidistant from both Highbury & Islington and Angel tube stations, and that it will be quicker to walk from H&I (as I rakishly call it) rather than having to change in Central London (it isn't.) In fact, it's equidistant only in as much as London is equidistant from my house and Sarajevo, and we're therefore a bit later than intended.
But not to worry, the only thing we miss by turning up later than doors time is the ability to stand right under Gavin's drums, which seems to be an incredibly popular spot for some reason I can't fathom, especially with the female contingent.
"Why, hello ladies. Come and check out my new bed..."
It's a double headline gig from two very eclectic and equally talented acts, although evidently someone forgot to tell the promoter this, since the tickets are marked:
05RIC BAND PLUS TONY LEVIN, PAT MASTELOTTO / STICKMEN
Apparently some drummers are more equal than others.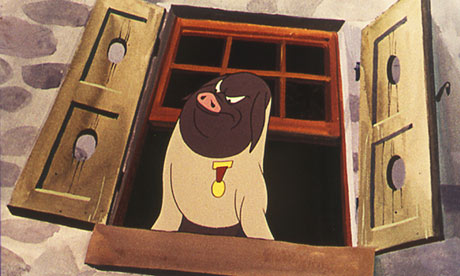 "Two sticks good, four sticks baaaaad..."
First up tonight are

Stick Men

, a band comprised of legendary King Crimson and Peter Gabriel bass player

Tony Levin

, legendary King Crimson and Mister Mister drummer

Pat Mastelotto

, and the ought-to-be-legendary

Markus Reuter

: solo artist, co-inventor of the "

Touch Guitar

" and surely down on next week's rota to play in King Crimson too.
The first person to appear on the stage is Gavin Harrison himself, acting as an amiable Master of Ceremonies type, a role into which he slots with alarming ease - surely a gig taking over from Brucie on Strictly Come Dancing can't be too far away? Before he introduces the band, he acknowledges that we are in the presence of prog royalty, which I can't help thinking is awfully nice of him. And it turns out that as well as prog's foremost blogger, there are some truly legendary musicians "in da house" tonight - Steven Wilson and Richard Barbieri of Porcupine Tree, Jakko Jakszyk, and even Bill Bruford, who (Pat tells me later) joins some of them at Pizza Express before the gig. ROCK AND ROLL.
It's fair to say that I have little idea of what to expect from Stick Men, except that they might play some Crimson tunes (and equally, they might not.) In the event, they kick off rightaway with 'VROOM VROOM' from Crimson's 1995's 'Thrak' album and it pretty much sets the tone for the next hour, as we're treated to driving, angular riffs, metal influences, dissonant chords, and all underpinned with the some of the best grooves you've ever heard outside of a New York disco circa '78. If it sounds like it shouldn't work, well... it shouldn't. But when you have one of the finest rhythm sections ever assembled in the same postcode, it can hardly fail.
Pat and Tony shake their sticks.
And that's not to exclude any member of the band, because the beauty of the instrumentation in the band is that the rhythm section is a moveable feast. With Tony on Chapman Stick (a sort of bottomless bass guitar which one plays by pressing the strings like keys) and Markus on Touch guitar (A less bassy-looking, more guitar-y looking version of the Stick), the bass parts shift from one to the other depending on the track, as do the guitars, "keyboards" and even vocal samples. Sometimes the only way of telling who's playing what is to look very closely at the fingers (assuming they stay still long enough for you to focus.)
Markus manages to carry on playing, despite the
intergalactic wormhole opening up behind his head.
There's one more Crimson track ('Larks' Tongues in Aspic') and even 'Breathless' from Robert Fripp's 1979 solo album (which may as well be a Crimson track), and they're played with precision, authority and a lovely dollop of fun, but there's also plenty of time for a sampling of the Stick Men's own material. Some of it isn't a million miles away from the 90's Crimson instrumental work, perhaps unsurprisingly, but then there are intriguing electronic percussion sounds from Pat on 'Smudge', there's the entirely improvised 'Open Part 3', and then my personal favourite, 'Slow Glide'.
This track sees Tony Levin taking the mike to deliver a kind of growly, almost rappy vocal over a low down and dirty groove which is a tad reminiscent of Peter Gabriel's 'Digging in the Dirt' (and why shouldn't it be?), before breaking down into a more ambient and improvisational section where Tony coaxes some impressive sounds from his stick with a bow, Pat proves why he's one of the most innovative drummers around by also "bowing" the cymbals (as well as taking one of them off and using it to hit the others), and Markus disappears into a reverie of sustained vibrato notes and ethereal chords over on his side. When it all appears to come to an end, we applaud furiously, but, no, they've tricked us (the little scamps) and the groovy vocal section gets a welcome reprise.
"In your ey... oh, sorry, wrong band."
As if all of the above weren't bonkers enough for one evening, they leave us with some Stravinsky ("Yes, really", says Tony). The Firebird suite is a piece which is at least partially familiar to hardcore proggers as Yes's stage intro music, but reimagined for Chapman Stick, Touch Guitar and extended percussion, it's quite something. Frenetic, chaotic and discordant for the most part, there's a shared prog-gasm in the room when Markus's guitar cuts through the confusion to deliver the familiar main theme in a beautifully crisp, almost Oldfield-esque tone, leading the whole band into a triumphant climax and earning a huge roar of appreciation.
Tony takes some photos of us for his Facebook page (ahem, Tony, still no sign!) and they're off, presumably to hob-nob with the attendant prog royalty, although somehow they miss me at first and I have to go in search of them later so we don't fail to meet. ("So, er, Tony, great gig!" / "Markus, that was amazing!" / "Pat, can you sign my CD please?" - I don't think I'll start doing interviews on here any time soon.)
Stick Men Setlist:
- VROOM VROOM
- Smudge
- Cusp
- Slow Glide
- Breathless
- Open (Part 3)
- Big Dog
- Larks' Tongues in Aspic, Part Two
- Firebird Suite
"You say we can play Scrabble over wifi with these?"
If I write less about

Gavin Harrison and 05Ric

, it's not because I don't enjoy them as much - far from it - it's mostly because I know even less about them and, frankly, their music almost completely defies description.
That, and dinner's nearly ready.
Built around a nucleus of Porcupine Tree drummer Gavin and multi-instrumentalist Ric, they've so far released three albums of quite uncompromisingly non-easy listening music, of which they play a lot this evening.
Taking his turn to do the gameshow host bit, Tony Levin introduces the band, and after a bit of sheepish fiddling about and tuning, they finally announce themselves ready to begin. At which point, Gavin counts them all in with his sticks before all hell, heaven, purgatory and armageddon break loose.
Imagine, if you will, that there's a very chilled out looking guy with giant hair and flip flops at the centre of the stage, singing the most effortlessly relaxed, dreamy, perfect vocals, and occasionally strumming a rhythm guitar in a sparse, sustained fashion that's somewhat reminiscent of Andy Summers of the Police. Let's call him Ric.
Pretty sure Ric is the only musician I've ever seen take the stage in
open-toed sandals. At least he's not wearing socks as well.
Now imagine that over on stage left, you've got one of the most talented drummers in the world, a legend in rock, prog, metal and jazz circles and plenty more besides. Now, stop imagining, because Gavin Harrison is scarily real. There's nothing simple, chilled out or laid back about what he plays tonight - he's
determined to push himself to the limit with impossible fills, uncountable time signatures and unchartable rhythms at every possible opportunity.
In no sane and rational world should what Gavin plays in this band share the stage with Ric's mellow vibes - they ought to go together about as well as someone playing an Enya CD over the P.A. whilst Napalm Death soundcheck. And yet, either by some freakish accident or through some serious mathematical planning, they come together at exactly the right points to produce something which sounds incredible.
The best photo I can manage of Gavin from my meagre position.
It's helped immensely by the two touring players, guitarist Justin Dwyer and bass player Tiago Coimbra - both of whom earn my eternal respect within one song just by somehow managing to keep track and make sense of what both Gavin and Ric are up to. They're kind of the fish paste glue in the musical sandwich (or something.)
Quite how they do it, I don't know - I mean, there are whole songs where I am completely unable to count the time signature, and I've got music A-Level AND Grade 7 Double Bass with Merit. This drives me absolutely nuts all gig, until I finally manage to count alternating bars of 5 and 6 for one of the last tracks and triumphantly punch the air, smug grin in place.
In amongst the mind-boggling drum fills and the beautiful, soaring vocals, Justin contributes some stunning guitar work, including sounds which wouldn't be out of place on an 80's Crimson album, and Tiago somehow keeps in perfect time with Gavin whilst managing to look as calm and unfazed as a man doing his tax return. Only the frenetically tapping foot gives him away, and I chuckle, imagining that he is counting repeatedly to 17 and screaming for mercy inside his head.
They're here nominally to promote their new album "The Man Who Sold Himself", which I immediately order upon returning home. (Or, "The Man Who Soiled Himself", as Gavin calls it, also suggesting it's named after his bandmate...) They also find time for plenty of tracks from their previous two albums, including 'Faith', which is possibly the closest thing to a normal-ish song we hear all night, and is introduced by Gavin as 'One for the ladies', before he embarrasses to death a friend of ours who's in a prime spot down the front by calling her out by name and wondering what she's doing there, since Steven Wilson isn't up on stage.
All in all, it's a thoroughly exhilarating hour or so in the presence of 4 superb musicians, and even if my beer-addled mind can't always find order in the precisely designed chaos, it's nonetheless supremely entertaining and very, very clever.
It's another fantastic night of new music in London, and one of the very best advertisements for taking a punt on something you don't know much about.
Gavin Harrison & 05Ric Setlist:
- Unsettled
- Sailing
- Life
- Circles
- For Lack Of
- Clock
- 107
- Faith
- Beyond the 'A'
- Break
- Scar
- Way